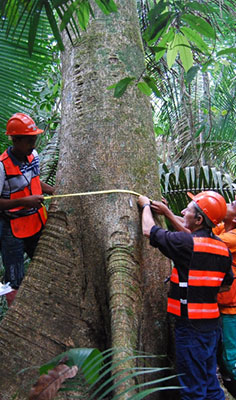 MANKIND FACES A TURNING POINT.
There is a growing need to adjust resource consumption to the natural regeneration capacity of biomes, creating a truly sustainable economy that will be the basis for development in the coming decades.
At the same time, the current model of production and consumption does not widely recognize the importance of services provided by the environment. Global Forest Bond is a Brazilian company whose objective is to integrate the global economy and the preservation of ecosystems, fundamental for the maintenance of human life, through financial products.
We believe that it is possible to finance sustainable development through win-win relationships, rewarding fairly all stakeholders in the production chains for their contribution to preservation.